About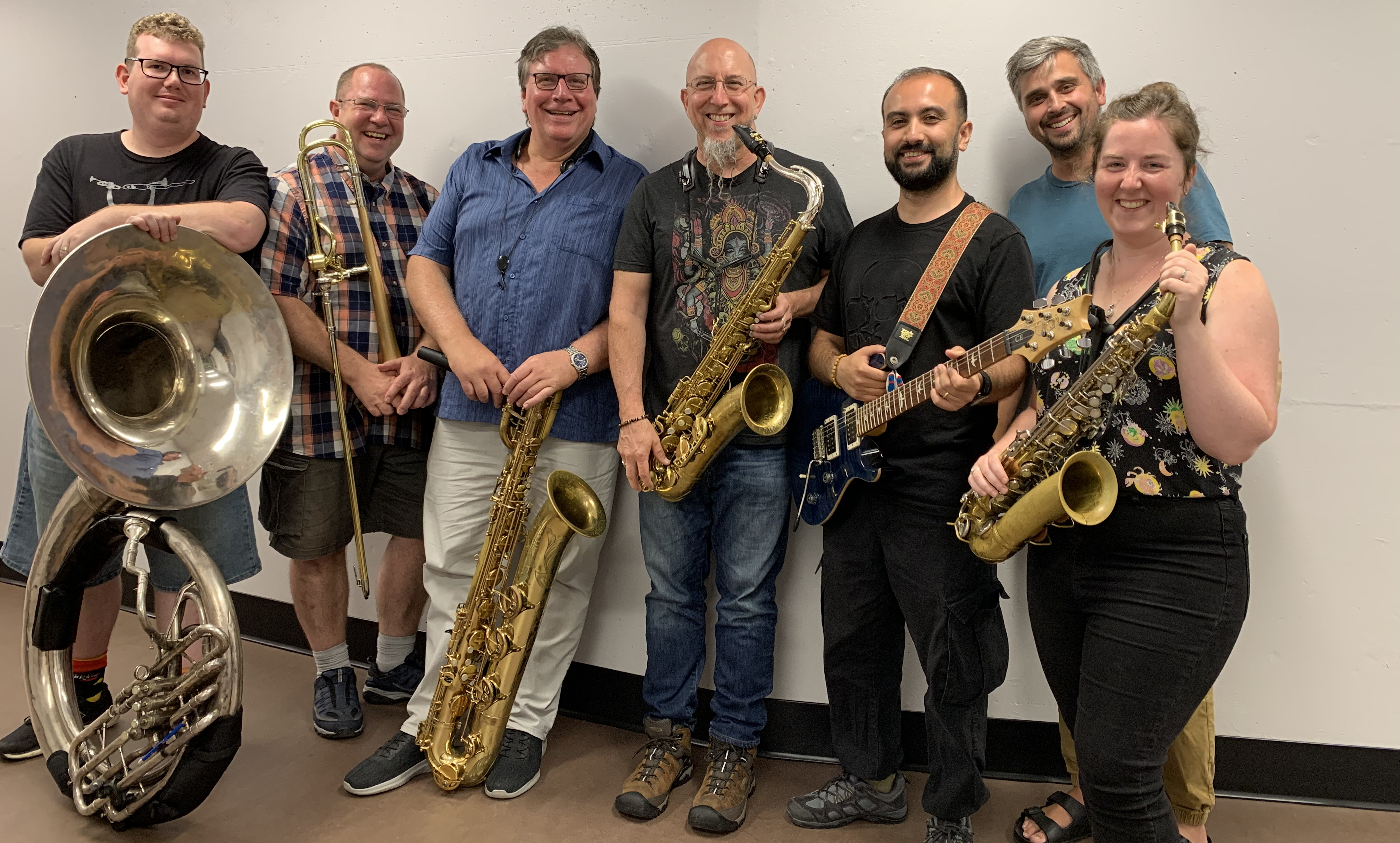 Ally Fiola is an award-nominated saxophonist and film composer from Nova Scotia, Canada. Ally actively performs across Atlantic Canada with both her jazz combo, "The Next Quest", and as a sideman. She recently recorded her second original jazz album, Interblaze, which features talented guest artists such as globally renowned saxophonist, Jeff Coffin (Dave Matthews Band, Bela Fleck and the Flecktones). This album will be released in March 2023. Ally's jazz compositions are often inspired by funk, soul, and modern brass band, and her strong melodies and rhythms connect with a wide audience. 
Ally's debut album, Dreaming Away, was showcased at the 2019 East Coast Music Awards, and nominated for Jazz Recording of the Year at the 2019 Music Nova Scotia Awards. 
Constantly seeking opportunities for growth and collaboration in her music, Ally reaches both locally and globally. Over recent years, she has taken part in the Halifax Creative Music Workshop led by Jerry Granelli, which included sessions with guitarist Bill Frisell and trombonist Julian Priester, and performed in Jerry Granelli's Globe Blues Band. She was also part of the 2019 Winter Musicians in Residence session at the Banff Centre for Arts & Creativity where she worked with international musicians, notably participating in masterclasses with the Quasar Saxophone Quartet. Ally also lived in London, United Kingdom, for a year honing her skills on the saxophone and completing a Masters in Film Composition. During her time in London, she collaborated with diverse musicians and performed across London, including at the award-winning Pheasantry Jazz Club.